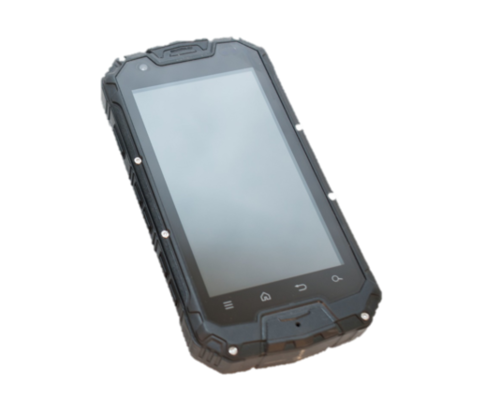 The SBGPS Mphone is designed for wireless mobile communication, photo and video recording at hazardous industrial facilities.
One of the functions - recording video in the infrared range with the ability to play and transfer video.

The possibility of remote (non-contact) measurement of the temperature of individual objects with an absolute error is not worse than ± 10°C; Detection and recognition of people and other heating sources in a smoky environment.
Certificate of conformity TR CU № RU C-RU.AA87.B.00369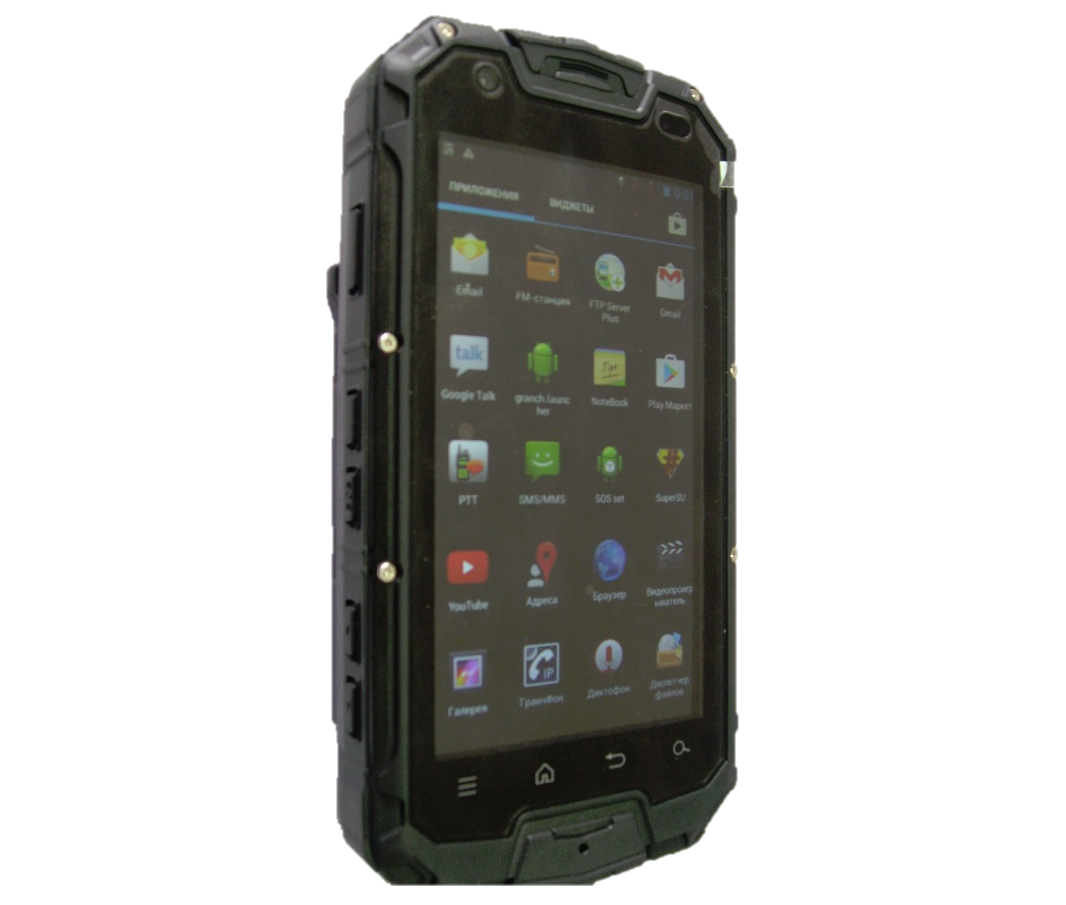 Basic functions of SBGPS Mphone:
- automatic registration and connection to a wireless network;
- voice calls and SMS;
- phonebook;
- display of date, time and service information;
- photo, video recording and shooting in the infrared range;
- viewing photos and videos;
- measurement of the temperature of the local surface of objects in the mine;
- sealed and shockproof body, touch screen.
Thermal imaging:

In the MPhone-2VIR model, the thermal imaging function is available, which allows for rapid thermal analysis of equipment. Using a thermal imaging camera, it is possible to conduct temperature diagnostics of equipment and to identify potential fires in the early stages, people can be observed in total darkness or in smoke, which is very important for rescue operations in emergency conditions. 
---
Specifications:
Operating system Android 4.2 / 4.4;

Overall dimensions: 152 х 78 х 47 mm;

Operating time of the device without recharging:

standby mode at a temperature from -5 ° C to + 30 ° C: not less than 10 hours;

the talk mode at a temperature of -5 ° C to + 30 ° C: 2.5 hours.

Level of explosion protection in accordance with GOST 31610.0 - special explosion-proof electrical equipment with RO marking Ex ia I Мa X;

Protection from external influences in accordance with GOST 14254 - IP 67;

Weight: not more than 500 grams;

MTBF - at least 500 charge-discharge cycles (without replacing the battery pack;

The service life of the device is 6 years (except the battery pack). The service life of the battery pack is 3 years;
---