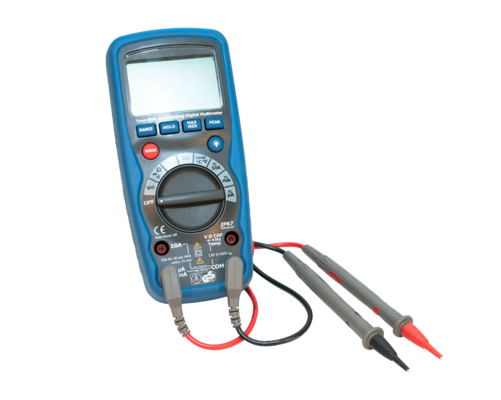 Explosion-proof multimeter «Granch Meter» is a fully digital multimeter with automatic range switching.
Certificate of conformity TR CU № RU C-RU.AA87.B.01080
- shock-protected construction;
- measuring AC/DC;
- allows to check the electrical circuit;
- frequency measurement;
- checking of diodes.
- checking of capacitors;
- temperature measurement.
The shockproof protected design allows the device to operate under harsh operating conditions. The multimeter has an ergonomic and modern design, it has a stand-rest for comfortable vertical arrangement.  Equipped with LED backlight display.
---
Specifications:
Protection from external influences - IP67;

Protection from electric shock (GOST 12.2.007.0) - III;

Weight - 690 g;

Level of explosion protection in accordance with GOST 31610.0 - special explosion-proof electrical equipment with RO marking Ex ma ia | Ma X..
---