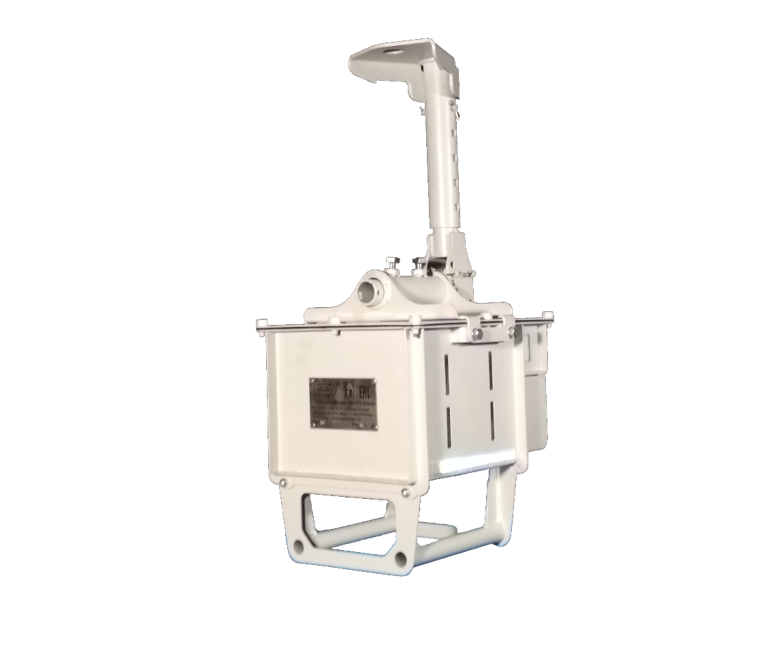 It is developed to provide additional channels of fiber-optic communication.
Certificate of conformity TR CU № RU C-RU.AA87.B.00693
---
Specifications:
The maximum number of fiber-optic communication channels corresponding to the requirements of IEEE 802.3 (100Base-FX) is 4;

Operating mode - continuous;

Level of explosion protection in accordance with GOST 31610.0 - special explosion-proof electrical equipment with the marking PO Ex ma ia op is I Ma X;

The DC voltage on the power line of the station is from 56 to 65 V;

The station provides the possibility of working from two power lines;

The power consumed by the station from one power line is not more than 8 W;

When the external power is turned off, the station automatically switches to work from the internal battery pack;

The duration of the work of the station from the battery pack is not less than 16 hours (the time of full charging of the battery pack at the operating station is not less than 140 hours);

The station provides the display and the ability to configure the basic parameters, as well as monitoring the status of communication and power through the protocol RFC 2616 (http);

MTBF - not less than 10000 hours;

The service life of the station is 10 years (except the power supply). The service life of the power supply unit is 3 years.
---